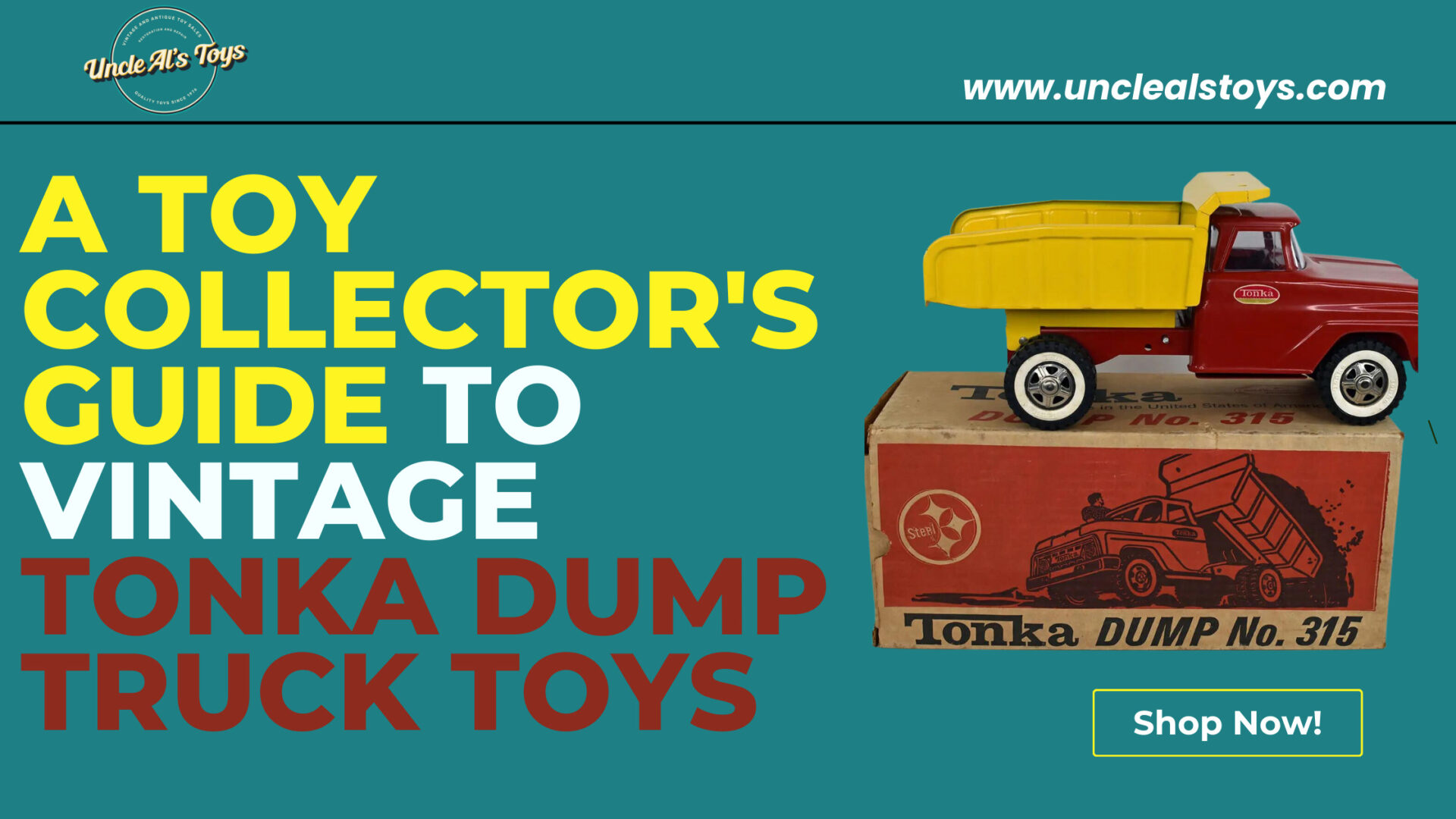 The trend of vintage toy collection has been one of the steadiest trends throughout decades. It's one of those trends that never get old. In fact, the trend itself is about old (toys). Today, we're going to talk about iconic vintage Tonka Dump Truck Toys, one of the most prominent collectible toys in the collectors market. We'll have a look into why they're so popular, their origin, and more. So, let's get started!
Why Antique Tonka Truck Toys Are So Popular
Vintage Tonka truck toys hold a special place in the hearts of many collectors and it's not hard to see why. These miniature trucks are not just any toys, they're a piece of toy history. Made of sturdy material like steel, these trucks are designed to withstand years of rough play. But all said and done, what makes them so popular among collectors?
For starters, they take us back to a simpler time when toys were built to last. The nostalgia factor alone is enough to attract collectors of all ages. Moreover, Tonka's commitment to quality and durability has ensured that almost all their trucks have passed the test of time.
Tonka Dump Truck Toys' Origin
To truly appreciate the charm of antique Tonka truck toys, let's take a quick tour back in time to explore their origins. The roots of these iconic toys trace back to Mound Metalcraft Company, founded way back in 1947. Initially, the company only manufactured garden tools and equipment, but a shift in focus and trend led to the birth of Tonka trucks in the early 1950s.
Tonka trucks were designed to mimic real construction vehicles. They were an instant and massive hit with kids. The sturdy steel material in their toys' bodies ensured that they were known for their roughness, just like the real machines they emulated.
Vintage Tonka Dump Truck Toys' Popularity – Timeline
The popularity of vintage Tonka truck toys has only grown over the years. Their timeless design, reminiscence with classic construction vehicles, and durability appeals to collectors who appreciate both craftsmanship and nostalgia. So, whether you're a seasoned collector or a newbie looking to begin your toy collection journey, these toys are an excellent choice.
The Value of Toys with Original Tonka Truck Toy Parts
If you're serious about collecting vintage Tonka trucks, one thing you should keep in mind is the value of toys with original Tonka truck toy parts. Authenticity matters like nothing else in the world of toy collection and having all the original parts will skyrocket your Tonka truck's value.
At Uncle Al's Toys, we understand the importance of authenticity. That's why we offer a wide selection of vintage Tonka truck toys, most of which come with their original parts. Our commitment to quality ensures that you get the best collectibles for your money.
Where to Buy a Tonka Truck Online?
Nowadays, finding and buying Tonka trucks has become easier than ever, thanks to the digital age. You can explore a vast range of antique Tonka truck toys online with just a few clicks. But where to look for the best deal with genuineness guaranteed?
Don't worry, Uncle Al's Toys has got you covered. Our online store is a treasure trove of vintage Tonka trucks and other classic toys. We meticulously source and curate our collection to provide you with the finest selection of antique Tonka truck toys. Plus, we're collectors ourselves, so we understand what fellow collectors are looking for. Explore our collection now.
Read more: