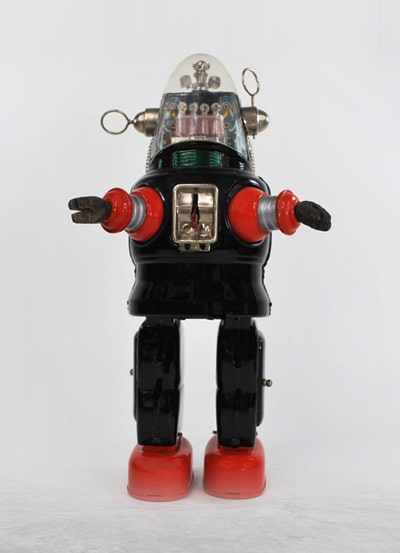 *As of September 1, 2023, toy repairs will no longer be performed until further notice.*
This Is How It Works:
As of September 1, 2023, I have decided to cease individual toy restorations. Uncle Al's Toys has always been a 'one man' show. An aging uncle and an endless stream of broken toys has worn me out. I will continue to provide unique and hard to find restoration parts made from tin and plastics, as well as custom made winding springs. I will also be continuing to list some of the best/rarest antique toy cars, trucks, airplanes, robots and space toys that remain in my vast collection.
Contact us today to check out our Best Vintage Toy Collection and Antique Toy Restoration Parts and Sales.